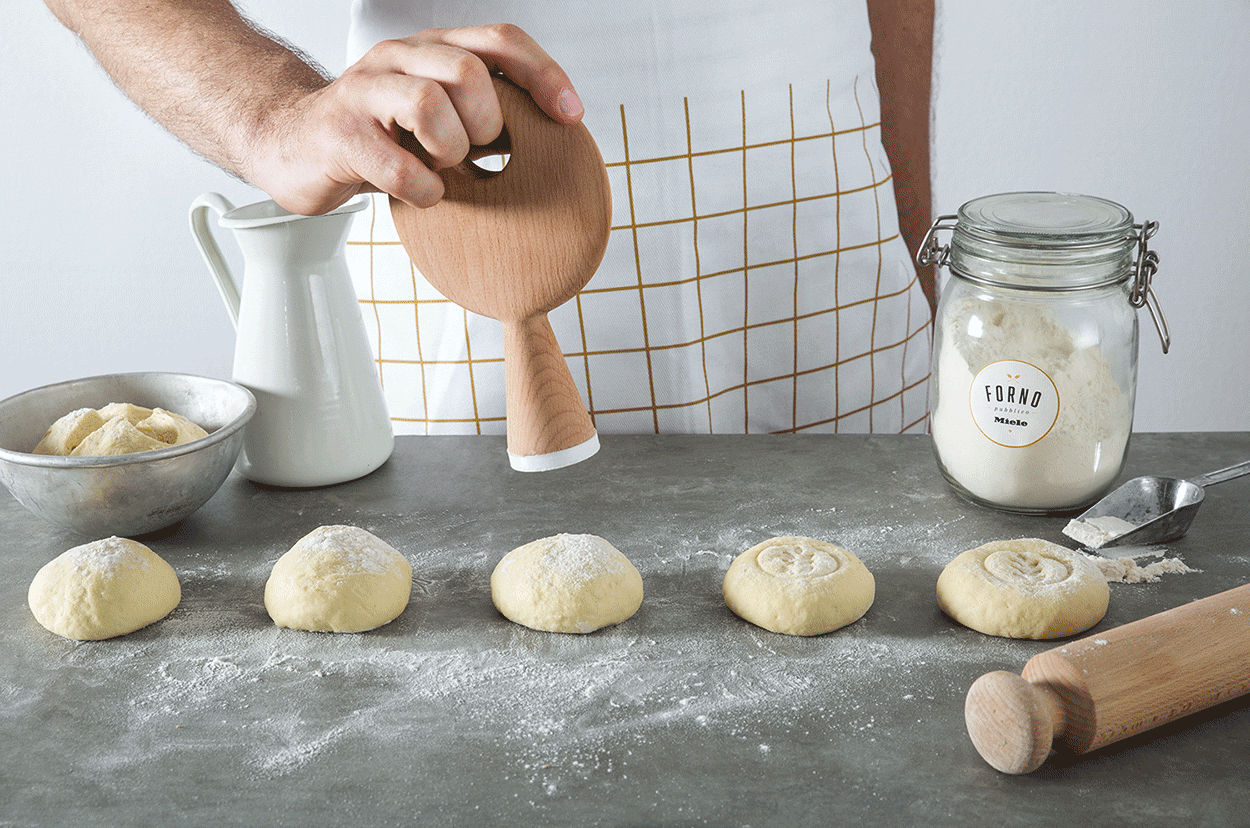 A reinterpretation of the Bread Stamp, this ancient tool was used to recognize each other's loaf in communal ovens
. Using contemporary technology, we've redesigned a collection of four Bread Stamps, where the handle is made out of beech, milled on a CNC machine and the stamps are 3D printed. 
Thanks to new fabrication technologies the tradition of this tool can continue to be passed on for generations.