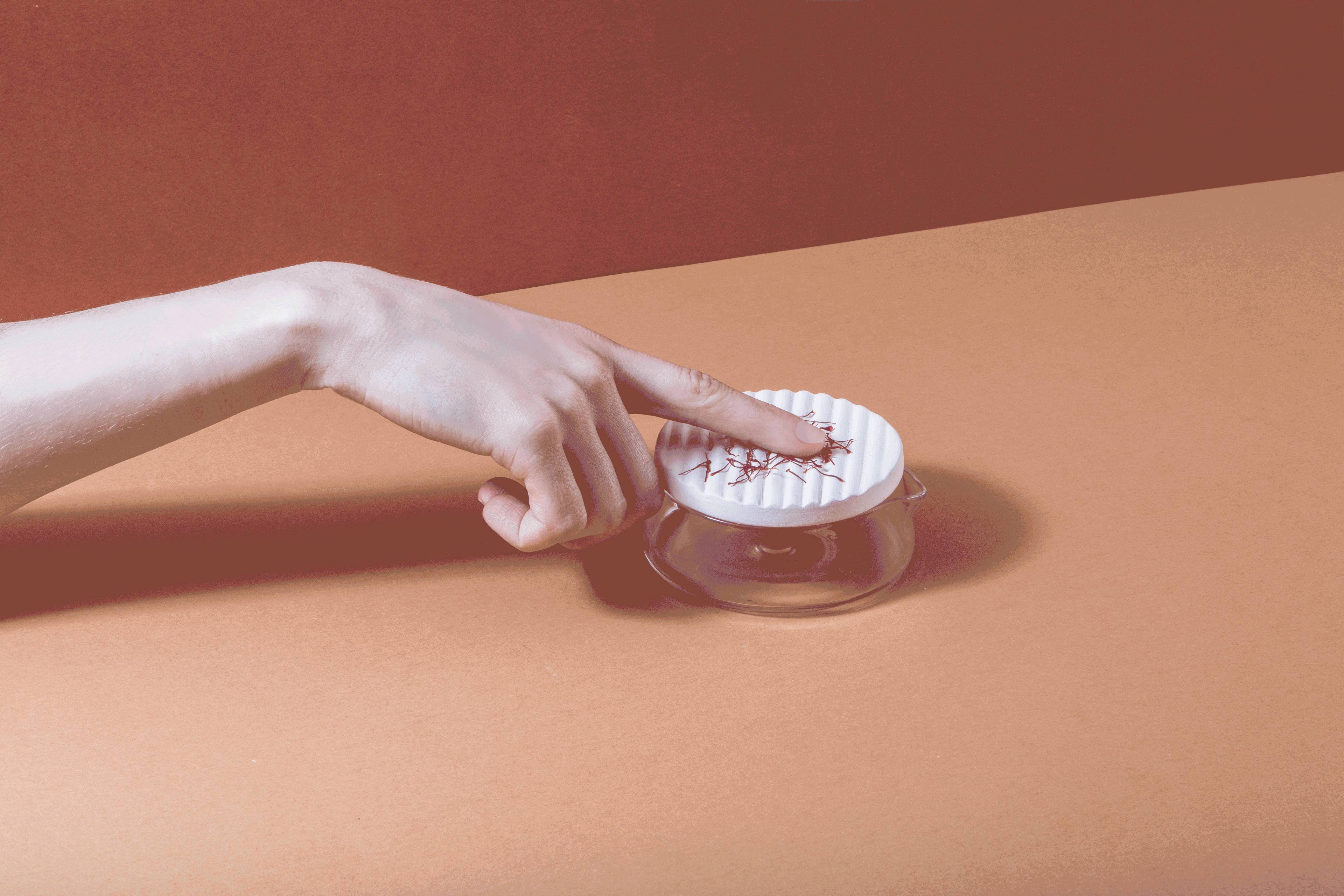 Local Zafferano is a bespoke tool to grind, infuse and store pure organic saffron produced in Milan 
by
: 
Zafferanami
. 
The unfinished ceramic lid allows to grind the stigma with the finger and to enjoy the color of saffron at each use. In time, local zafferano will take the golden patina of a little ancient
affresco Italiano
 to take back home from Milan. 
Once obtained the powder, put it into the borosilicate glass pitcher for the infusion, cover it with the lid and wait 40 mins. When the infusion is ready, you can either pour it into the risotto (alla milanese) or drink it as a tea.
Local Zafferano is part of Souvenir di Milano curated by Raffaella Guidobono during the Design Week 2018 at Brera Design Apartament  in Milan and it consists in a collection of souvenirs reinterpreted by twelve designers.
Photo: Sirio Vanelli